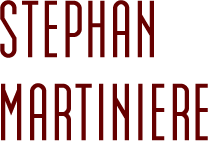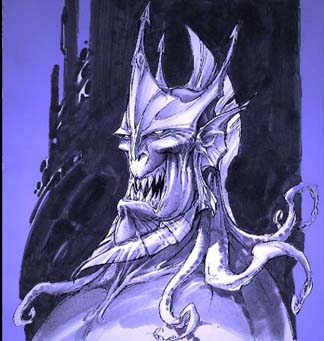 Smoothly morphing his considerable skill and experience, 1997 Spectrum Award-winner Stephan MARTINIÈRE shapeshifts from whimsical to hard-core science fiction, cartoon to realistic, illustrator to director.

Stephan started as an Animation Director for DIC, directing hundreds of episodes of series such as Where is Waldo, Dennis the Menace and Madeline, five half-hour musical specials, which were nominated for an Emmy, and went on to win the Children's Hall of Fame, Humanitas, A.C.T., and Parents' Choice awards .

In the past fifteen years, Stephan has become known for his talent, versatility, imagination, and professionalism, gaining constant recognition and praise through his work in a growing range of clients and projects.

Stephan's credits include concept designs for The Astronaut's Wife, Battlefield Earth, Dragonheart 2, Flubber, Red Planet, Sphere, the forthcoming Star Wars Eoisode 2, Titan A.E., Virus, XO and more.

Stephan has also contributed concept designs for Motion Rides, Theme Parks and Computer Games. His clients have included Universal Studios (Jurassic Park ride), Paramount (Star Trek ride), Landmark and Rhythm & Hues.

Stephan also drew the Where is Waldo syndicated strip for three years.