STEPHEN R. BISSETTE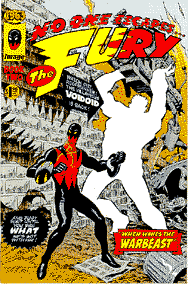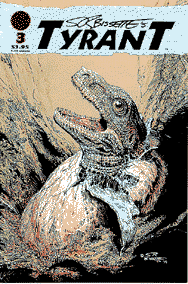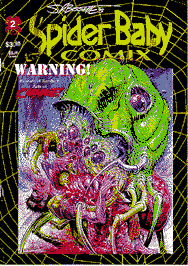 Stephen R. BISSETTE has been a professional cartoonist for twenty years. He is best known for his award-winning collaboration with writer Alan Moore and inker John Totleben on DC Comics' Saga of the Swamp Thing from 1983-87.

BISSETTE's artwork has also graced the pages of "Heavy Metal", "Epic Illustrated", "Bizarre Adventures", "Weird Worlds" and many others.

BISSETTE co-founded, edited and co-published the controversial adult horror comics anthology "Taboo" (1988-95). He has also illustrated special edition novels, novellas and short stories by Douglas E. Winter, Joe Lansdale, Joe Citro, Rick Hautala and others.

As a writer, BISSETTE's articles on horror films have appeared in "Deep Red", "The Video Watchdog", "Ecco", "Euro-Trash Cinema", "Fangoria", "Gore Zone" and the book Cut! Horror Writers on Horror Films. He has also lectured extensively on the history of horror comics and co-authored the book Comic Book Rebels (Donald I. Fine, 1988).

BISSETTE's original novella Aliens: Tribes, illustrated by Dave Dorman (Dark Horse) won a Bram Stoker Award in 1993.

Through his own imprint, SpiderBaby Grafix, BISSETTE is currently publishing an ambitious serialized graphic novel, Tyrant, a rigorously researched portrait of the birth, life and death of a Tyrannosaurus Rex in late Cretaceous North America.

BISSETTE is also the co-creator (with Alan Moore and Rick Veitch) of three popular THE FURY, N-MAN, and THE HYPERNAUT, which appeared in Image Comics' best-selling series, 1963.



VISIT STEVE BISSETTE's WEBSITE!