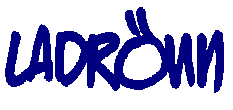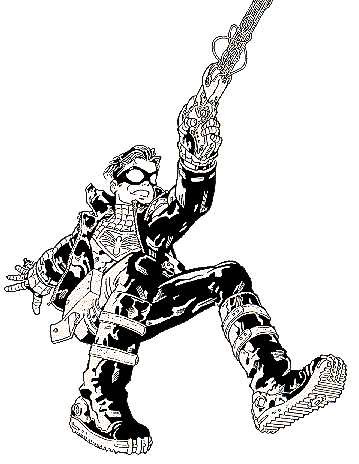 LADRONN is a Southern California-based freelance illustrator and comic book artist.

05/22/04: NEMO 26 (Summer 2004) - Major interview with Ladronn in this Spanish Magazine - new cover by Ladronn.

05/22/04: METAL HURLANT #12 (July 2004) - TEARS OF GOLD short story by Ladronn & Jodorowsky.

05/22/04: DEEP #18 (May 2004) - Mexican magazine selects Ladronn as among Top 30 Mexican Talents - plus interview.

04/10/04: LADRONN contributes designs to Ion Storm's THIEF DEADLY SHADOWS game.

02/27/04: LADRONN does covers for DC, Dark Horse, Black Coat Press.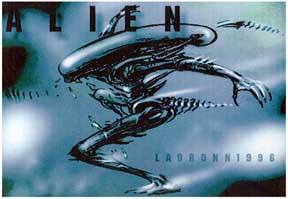 ALIENS
Sample story for Dark Horse (1996).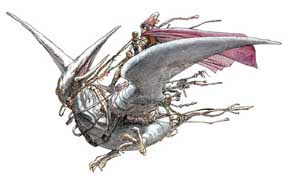 ARZACH
from MOEBIUS COMICS No.5 (Caliber, 1997).



BELYNDA
Unpublished story (1992)



CABLE
from CABLE Minus 1, Nos. 48-51, 53-55, 58 (8 pages), 59-62, 64-70, written by Joe Casey (Marvel, 1997-99).



CONAN
Cover for Dark Horse (2004).



DRACULA
from SHADOWS & LIGHTS No.1 (Marvel, 1996).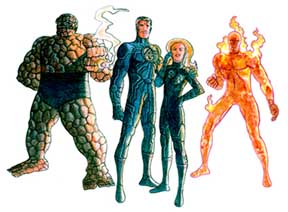 FANTASTIC FOUR from FANTASTIC FOUR ANNUAL 1999, written by Chris Claremont (Marvel, 1999).



FLASH
Cover for DC Comics (2004).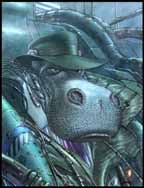 HIPFLASK
from Active Images/ComicBox (2003-ongoing).



INCAL
Cover for Humanos (2001).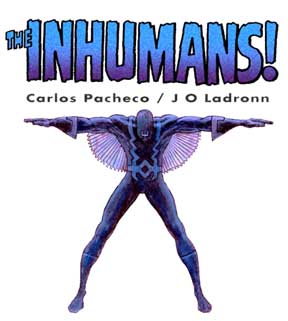 THE INHUMANS
from FANTASTIC FOUR No.8 (Marvel, 1997).



THE INHUMANS
Four-issue mini-series written by Carlos Pacheco (Marvel, 2000). Only the first three issues were drawn by LADRONN before he was taken off the book by Marvel.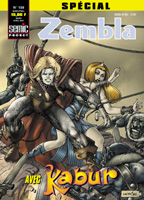 KABUR
Cover for French barbarian hero (Semic, 2001).



KITIN
Unpublished project with R & JM Lofficier for Dark Horse (1996).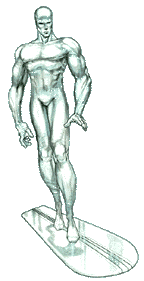 SILVER SURFER: THE LOST ADVENTURE
written by R & JM Lofficier. This project was cancelled by Marvel.



SPIDER-BOY
from SPIDER-BOY No.1
Amalgalm (Marvel/DC, 1996).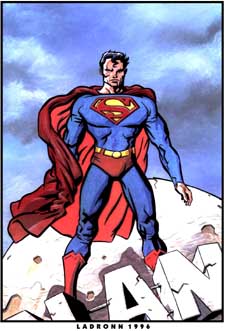 SUPERMAN: TRANSILVANE
from LEGENDS OF THE DC UNIVERSE Nos.22-23, written by R & JM Lofficier (DC, 1999).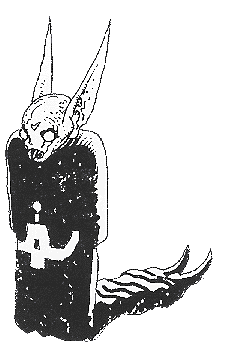 SUPERMAN
Back cover for the French edition of TRANSILVANE (DC/SEMIC, 1999).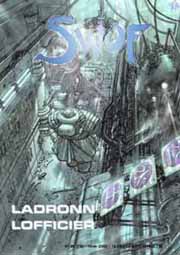 SWOF #30! Special issue devoted to LADRONN and Jean-Marc LOFFICIER with interviews and articles, unpublished art, THE SILVER SURFER pages. (IN FRENCH) -- $11.00 postage included.



THOR
Annual 2000 (Marvel, 1999).



TONGUE*LASH
Unpublished illustration (1997).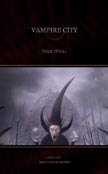 THE VAMPIRE TRILOGY
Triptych of three covers illustrating Paul Féval Vampire Novels translated by Brian Stableford for Black Coat Press (2003).



WAMPUS
Cover for Semic (2002).



X-MEN
Four sample illustrations for Michael Jan Friedman's SHADOWS OF THE PAST novel (iBooks, 2000).