STAN SAKAI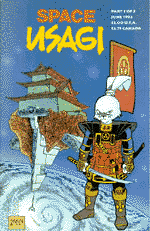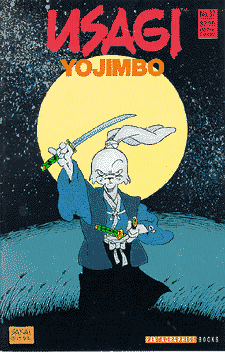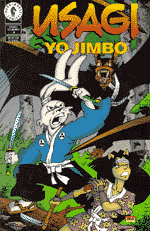 The saga of USAGI YOJIMBO (the name means "Rabbit Bodyguard" in Japanese) takes place in 17th century Japan. The age of civil wars has barely ended. It is a time of settling unrest and political intrigue. Wandering across this country is a masterless samurai named MIYAMOTO USAGI.

"Stan SAKAI has created a unique world, a feudal Japan that allows dragons, ghosts, demons and prehistoric lizards to live hand in hand (or paw in paw) with rabbits, rhinoceri and bats – a mixture of fairy tale, adventure novel, horror, romance, sword and sorcery and humor." (Sergio Aragones).

USAGI YOJIMBO Books 1 to 7 were published by and are available from Fantagraphics Books. USAGI YOJIMBO Books 8 to ongoing (and the regular USAGI comic book) are published by and are available from Dark Horse Comics.



DOWNLOAD A VIDEOCLIP OF SPACE USAGI!


VISIT THE OFFICIAL USAGI WEBSITE!