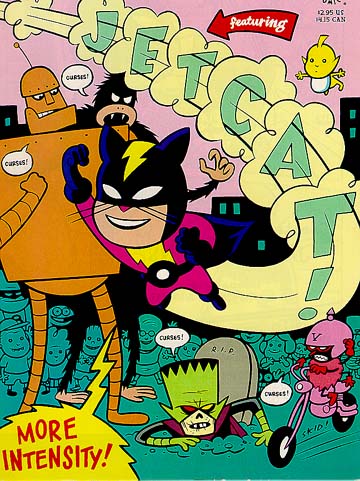 ("I fly like a jet, I fight like a cat, hence the name!")

Jay STEPHENS' JETCAT has aired as a series of four cartoon shorts in '99 and '00 on Nickelodeon's KABLAM!

It has been nominated for a 1999 Annie Award for Outstanding Achievement in Production Design.


JETCAT can also be seen intermitently in full-color comic pages running in NICKELODEON MAGAZINE.