PHIL YEH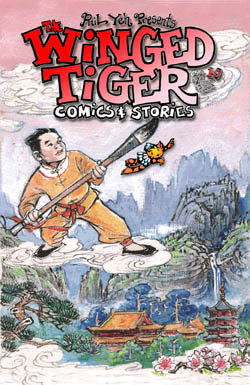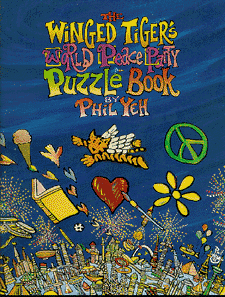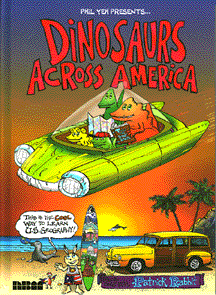 Phil Yeh began his professional career in 1970 in Southern California where he grew up. In 1973 he created Uncle Jam, a wonderful free paper covering the arts, that he published for the next 19 years. In 1977 he wrote, illustrated and published one of the first modern American graphic novels, Even Cazco Gets the Blues. He followed up this first book with at least one brand new graphic novel each year for the next 15 years. To date, Phil has written and illustrated over 80 published books.

Phil founded Cartoonists Across America & The World in 1985 after being inspired by Wally Amos to do something about the literacy crisis on the planet. His band of artists have promised to tour the world for 25 years until 2010. They have painted more than 1700 murals in 49 states in the United States as well as more than a dozen countries working with some of the most talented artists on the planet.

Phil's 2007 graphic novel, Dinosaurs Across America has been colored by copper lace artist Lieve Jerger and published by NBM in New York. In March of 2008, Dinosaurs Across America was named one of the best 25 graphic novels by the School Library Journal. Lieve and Phil are currently creating new artwork for their best selling book, The Winged Tiger & The Lace Princess for January 2009. Their work has been shown in museums and galleries throughout the world.

2009 marks the debut of Steve the Dog & The Winged Tiger with Chicago based artist Geoff Bevington and Lieve's colors. Phil plans to film and tour much of the world for the last two years of his Cartoonists Across The World campaign until 2010. Please check out www.wingedtiger.com for information about booking the artists or their work.

A documentary film Planet Literacy is in the works and will cover much of their 25 year global tour promoting literacy and the arts.