TIMOTHY II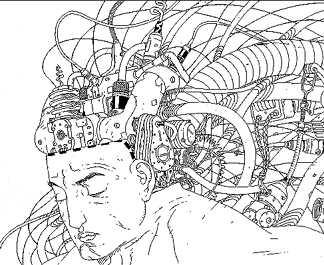 TIMOTHY II is a young California-based illustrator whose works include two stories of the alien world of ALFRAZ written by R & JM LOFFICIER, published in the U.S. by FRANK FRAZETTA'S FANTASY ILLUSTRATED MAGAZINE (#7), and in France by SEMIC.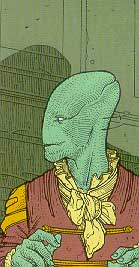 ALFRAZ
TIMOTHY has also illustrated three adventures of the TIME BRIGADE, written by R & JM LOFFICIER and Chris MALGRAIN, published by SEMIC, and is currently at work on a TIME BRIGADE graphic novel.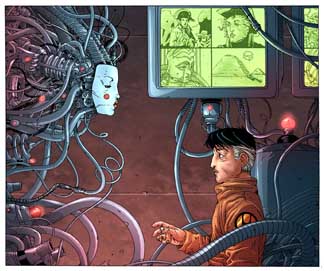 Finally, TIMOTHY has contributed STAR WARS stories for Dark Horse.

TIMOTHY II is currently working on a several graphic novel projects, DOLDRUMS and RED-NOSE RABBIT.