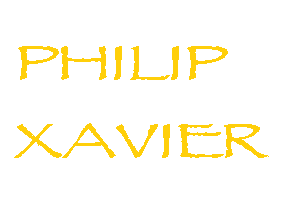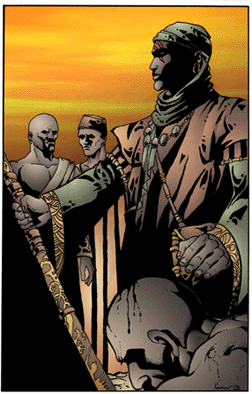 Philip XAVIER is a French/American artist, who has carved quite a name in the comic book industry on both sides of the Atlantic in the past few years. He now resides in France.

Combining his early French comic book influences with American techniques, Philip has created a very extraordinary, detailed style.

Philip broke into the industry in 1996 as a penciler and inker for Caliber's fantasy series Legendlore. While drawing 18 issues of Legendlore, he took the series to a new height of popularity.

Philip has then been praised for his work in Heavy Metal (Tadmuru, a story colored by Stephane & Olivier Peru) and Frank Frazetta Fantasy Illustrated Magazine.

He also contributed to Books of Lore, published by Peregrine Entertainment, and Threshold, Demonslayer, and Mortal Souls. all published by Avatar.

Some of Philip's best works include:

Hogoun Temu, story by JM & R Lofficier (2001).

Lagrid, Princess of Mu, a Kabur spin-off story by JM Lofficier (2003).

A comic adaptation of Homer's Odyssey published by Scholastic Books in the U.S.

Philip's other projects include:

Le Souffle, a 3-volume heroic fantasy graphic novel written by Ange (2004).
Paradis Perdu Volume 2 (of 3), a heroic fantasy graphic novel written by Ange (2004).




VISIT A GALLERY OF PHILIP XAVIER'S WORKS!