Mike Manley was born in Detroit, Michigan and has been drawing and working in comics and commercial art since he was 15. He has been a working comic book professional since the age of 23. His powerful and expressive drawings, dynamic inks and strong story telling skills, have made him an in-demand artist for some of comic's top titles for all of the major publishers.

In 1982 at the age of 21, Mike was the art Director for the Detroit Metro Times, a weekly city newspaper.

In 1984 Mike moved to Philadelphia and started working for Marvel and DC comics. Mike finally landed at Marvel with the popular Transformers comic and quickly moved on to other established characters like Conan, and Spiderman.

While working for Marvel, between 1985-1990 Mike also worked in children's books and did a wide array of licensed character work. For Macmillan Publishing Mike did a series of books featuring Raggedy Ann & Andy. For Golden Books and Western Publishing Mike worked on several children's fun and activity books. Barbie, He-man, Captain Power, Tiny Toons, Ghost Busters and the Muppets are just some of the characters he worked on.

In 1989 Mike did work for West End Games on gaming books featuring Star Wars.

In 1990 Mike co-created and drew the character Darkhawk for Marvel.

Not content to stay in place and in demand, Mike moved back to DC Comics in 1993 and became the regular artist on their most popular character Batman, starting with the 500th issue which sold 2 million copies. Mike drew the book at the height of the character's popularity. While at DC, Mike added Superman and Shazam to his roster of work.

In 1994 Mike drew Barb Wire and Comics Greatest Worlds for Dark Horse Comics. Mike returned to Dark Horse again in 1997 to draw the Predator, based on the popular movie.


In 1995 Mike formed Action Planet Inc. to publish his own comics and ideas. Starting with Action Planet Comics, featuring Monsterman, and now with his on-line web comic G.I.R.L. Patrol Mike is venturing out to do what he has always dreamed of: his own characters his own way.

1996-to present. Mike joined the staff at Warner Bros., doing storyboards and background designs from his home in Philadelphia on the highly successful Kids WB Superman, Batman and the new smash hit, Batman Beyond animated TV shows. He has also worked on a spot for Disney's One Saturday Morning, and the upcoming Clerks animated eries based on the Kevin Smith movie. Mike's also done work on Spawn for HBO and on MTV's Spy Groove series.

VISIT MIKE MANLEY'S WEBSITE!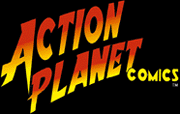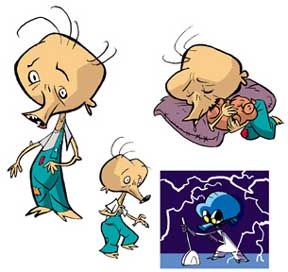 MORE ON TIMMY CRANIUM

CLICK HERE FOR THE TIMMY CRANIUM FLASH VERSION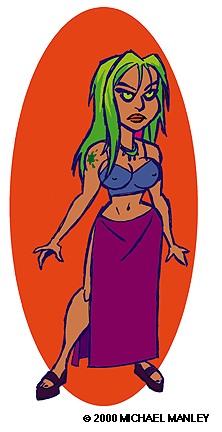 MORE ON ZERO KINGDOM




MORE ON S.U.P.E.R. SPIES