STEVE RUDE & MIKE BARON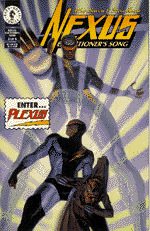 Steve RUDE, a lanky (6-foot-5) Wisconsinite nicknamed "The Dude" considers Jack Kirby one of his biggest influences. To Kirby's streamlined dynamism, Steve has added his own style of polish and attention to detail which has made his work popular with fans. Nexus, an offbeat science fiction superhero written and co-created by Mike Baron, remains his most sustained and best-known work to date.

Steve has won much industry recognition, including the Russ Manning Newcomer Award in 1983, and two will Eisner Awards for artistic excellence. Rude is one of the hardest working artists in the field, constantly striving to improve his work. Much of his practice, model sketches, exercises, and experiments with new techniques can be found in his legendary sketchbooks. His work here often surpasses other artists' finished efforts.

His most recent works include Legends of the DC Universe, Jimmy Olsen; Superman vs. The Hulk, and X-Men: Children of the Atom.
Steve's painted covers for Lofficier & Ladronn's 2-part SUPERMAN TRANSILVANE "Legends of the DC Universe"

DOWNLOAD A VIDEOCLIP OF NEXUS!
VISIT STEVE RUDE'S OFFICIAL WEBSITE!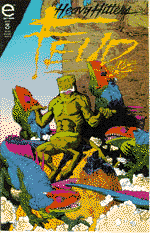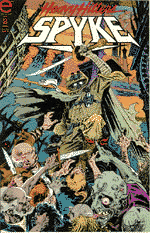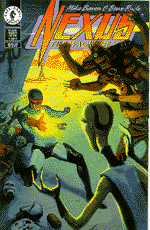 Mike BARON has been one of the most innovative and honored creators in comics since he broke into the field with NEXUS fifteen years ago with artist Steve RUDE.

Mike has written numerous mainstream comics, including Marvel's The Punisher and DC's The Flash. He is also the co-creator of BADGER, FEUD, SPYKE and a number of other renowned titles.

Mike has been nominated for Best Writer in the Kirby, Harvey and Eisner Awards numerous times, and has won several Eisners for his work on NEXUS. In his spare time, he writes novels, short stories and screenplays, works out, and rides his motorcycle through the countryside.